International Bachelor Ygrec Data Science by Design - Data Science for a changing world
International Bachelor Ygrec – Data Science by Design

Program description
Training aims
This Bachelor, offers an original Data science training associated to the Design Thinking method provided by the CY School of Design.
This program, fully taught in English, links a demanding academic training to a project- based training and the inverted classes technic. Students are trained to the Design Thinking method in their projects.
French as a foreign languages classes are taking place
Lectures given by professionals and internships every year enhance the training.
The Bachelor trains future international leaders in Data science, cybersecurity, AI who are able to grow in French and English speaking environments, open to the complexity of the word.
Specific features
The Bachelor pedagogy makes the student an actor of his learning. Classes and projects are not separated. Teachers work in order to identify links between classes and projects. At the beginning of the year, a module enables students to those new methods. Two sessions called DCIM (Design Contemporary Issues Modules) aim to develop students global abilities through challenges linked to the 21st century issues. Therefore, students use courses concepts in other contexts.
At the end of each academic year an internship allows students to work in companies or in a research laboratory. The first year internship lasts 4 weeks, the second year internship lasts 8 weeks and the third and fourth year internships last 4 months.
Know-how and skills
The know-how and competences aimed in the Bachelor Ygrec, are technical and personal skills.
Technical skills are statistics, programming (Python and Java). The student will obtain skills in mathematics (algebra and multi-variable function), data management, deep learning, AI.
Expected personal skills are critical thinking, efficient communication, a proactive approach in project solving, intellectual curiosity and interest into the Data fields.
Admission procedure
3 admission sessions are scheduled
Admission Sessions

Application Submission deadlines

Interview Periods

Admission Jury Dates

Early Admission

31-10-2020

16-11-2020

to 16-12-2020

17-12-2020

Regular Admission

25-01-2021

08-02-2021

to 08-03-2021

17-03-2021

Late Admission *

24-05-2021

10-06-2021

to 09-07-2021

15-07-2021
* Foreign applicants are advised to submit their application file to the first or the second admission sessions due to unavoidable delays with visa procedures.


For international students : application form, CV , copies of transcripts of records for the previous two years, school certificate, English proficiency level certificate CEFR (Common European Framework of Reference for languages) B2 or with a copy of either one of the tests scores TOEIC 800, IELTS 6.0, TOEFL 80, a motivation letter emphasizing the candidate's interest in Data science, application fees payment certificate.
Please download the application form here.

For students in the French school system, application will be on Parcoursup.


Admission criteria

To apply for the first year of the program
Scientific baccalaureate or equivalent with very good grades in mathematics, sciences and English.
According to his/her transcripts, the candidate may be invited to take a Maths test prepared by the bachelor team. No fees are associated with this online test.


To apply for the second year of the program
One successful year in higher Education in Computer Science or Data Science and at least B+ in Mathematics and Computer Science
To apply for the second year of the program
Two successful years higher Education in Computer Science or Data Science and at least B+ in Mathematics and Computer Science
Admission requirements/ selection :
After the application review, three cases are possible:
the candidate can be refused
the candidate is invited to take the online test in Maths to evaluate his/her level (No fees are associated with this online test). After this test, the candidate is either refused or invited to an interview
the candidate is invited to an interview
In the two last cases, after the interview, the candidate is admitted or refused. When admitted, he/she will receive an admission letter and should come back to us within 2 weeks with his/her final decision.
Tuitions fees :
European students: 5000 euros/year
Non European students: 10000 euros/year
Programme content
Short programme description
During the 1st and 2nd year, students learn basics in mathematics and computer science. Physics, economics, humanities are complementing the training.
The 3rd and 4th years are dedicated to Data science specialization and linked fields.
Projects also have a huge part in the programme. Two weeks 'Hackathon' (DCIM) allow students to work intensively on challenges. They also lead project during a complete semester.
Lectures given by professionals and research professors give a real opening on to the world.
CY school of design is involved in the programme in order to train students to the Design Thinking method. During the 1st DCIM of the 1st year, the Design Thinking method is presented to students who will apply this method in all their projects. They are also trained in their projects presentation using Photoshop Illustrator, Unity, Adobe Premier.

Learning assessment :
The learning assessment is under ongoing results which include exams, MCQ
Quiz, presentations, group and individual work during the all semester. At the beginning of the semester, the teacher defines the assessment process. Students have to pass all modules. There is a compensation in between the same module. The lecture are assessed with a PASS/FAIL system, attendance is compulsory.
In the 1st and 2nd year, internships are validated by the tutor and the final report. In the 3rd and 4th year, they is a defence of internship.

Programme content description :
Year 1 : Basic tools in Mathematics, Analysis in R, Linear algebra, algorithmic and programming, probability, electricity, mechanics, microeconomics, macroeconomics, sociology, ethnology.
Year 2 : Analysis in Rn, Bilinear algebra, series, data analysis, statistics, electromagnetism, object programming, Java, data base, computer networks, operating systems, programming web dynamic, projects management, managerial accounting, semiology, anthropology.
Year 3 : Time series, intermediate statistics, fundamentals of data mining, mobile programming, logic programming, introduction to information theory, digital sociology, data mining, text mining, AI, machine and deep learning, social network analysis, data and critical thinking, ecology.
Year 4 : cloud computing, NoSQL Data base, language theory, business intelligence, web semantics, constraint programming and optimization, game theory, data governance, complexity, graph theory, data integration, parallel and distributed processing.
Full-time schedule details :
Each semester in the 1st and 2nd year includes 15 weeks classes and 2 weeks DCIM. Courses are taking place every mornings and 1 afternoon a week. 2 afternoons are projects dedicated : 1 afternoon with the teacher and 1 afternoon independent work. Thursday afternoon is dedicated to students' activities (sports, organizations). Friday afternoon are dedicated to humanities and lectures.
The 3dr and 4th year are organized in the same way, with 15 weeks classes in the 1st semester, 9 weeks in the 2nd, 2 DCIM during the year.
During the 2nd semester of the 3rd year, part of the classes are done by MOOCs with teacher support.

Internship
Year 1 : 4 weeks, year 2 : 8 weeks, year 3 and 4 : 4 months.
International mobility
The 2nd semester of the 3rd year is taking place on the CY School of Design Campus in Singapore.
In addition to the semester in Singapore, students can do an academic mobility in a partner university.
Completed degrees
After 4 years, students who have validater their studies obtained the Bachelor degree and also a Computer Sciende "Licence" (Frenc national degree) and a Design Thinking certification.
Further education
After the 4 year studies, students, who validate their modules, obtain a Bachelor and a licence diploma. They can work directly. It is also possible to do a 5th year to obtain a CY Tech engineering degree or a master from CY Cergy Paris Université.

Students who have completed their Bachelor and want to get an engineering degree, depending on results and after selection, can integrate the following options in CY Tech engineering school: Data science, AI, business intelligence, cybersecurity, cloud computing.
Job targets
Several highly paid jobs in Data sciences are offered to our students who graduated from the Bachelor and obtained the Design Thinking certification: Data scientist, data analyst, but also in AI, Business intelligence, cybersecurity, could computing.
The international training offers various opportunities in France and abroad.

Some jobs do not exist yet : this is why the link with companies through projects, internships, lectures, give the opportunity to the Bachelor to evolve and train our future graduates to work in an ever changing world.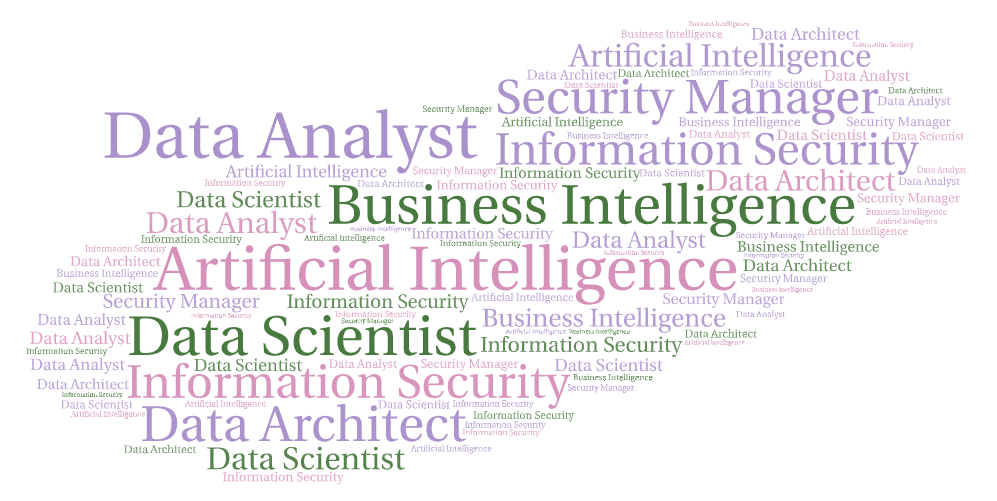 For details download curriculum and visit the page: https://www.bachelorydatascience.com/
Contact our team:
Please do not hesitate to contact us if you require any further information relating to the programme :
International Bachelor Ygrec Data Science by Design
CY CERGY PARIS UNIVERSITE
Site du Parc, Avenue du Parc
CS 30221, 95011 Cergy-Pontoise Cedex - France
valerie.nachef@cyu.fr and helene.martin@cyu.fr
https://cytech.cyu.fr/international-bachelor-ygrec-data-science-by-design-data-science-for-a-changing-world
Ce site utilise Google Analytics. En cliquant sur le bouton "J'accepte", vous nous autorisez à déposer des cookies à des fins de mesure d'audience. En savoir plus
Vous avez donné votre consentement pour le dépôt de cookies de mesures d'audience dans votre navigateur.
Vous vous êtes opposé au dépôt de cookies de mesures d'audience dans votre navigateur.
Le paramètre "Do Not Track" est actif sur votre navigateur. Aucunes statistiques de navigation ne seront collectées.