Saint Germain en Laye Campus
CY Tech is located in Saint-Germain en Laye in the heart of the new technology center of iXblue, the world leader in inertial navigation, named iXcampus and opened in 2016.
An exceptional location
In addition to the research center, the 8,500 square meter facility houses companies working with iXblue and a campus with high-level facilities (Open Design Lab, auditorium, gymnasium) in a clean, green setting. The arrival of the tramway will allow easy access to this "campus district", which also includes Sciences Po Saint-Germain-en-Laye and the Saint-Germain-en-Laye International High School. CY design school is also located on the iXblue campus. The integrated engineering-design double degree is offered there.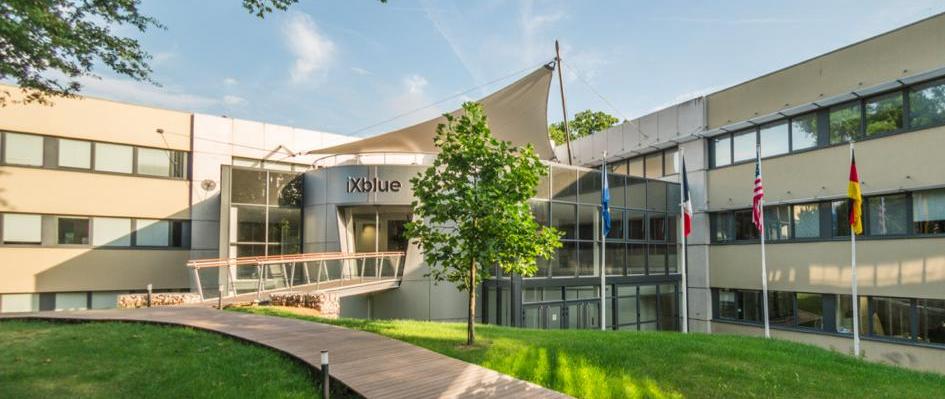 Cutting edge equipment for an ambitious design
On the Campus you can find classrooms equipped with interactive digital boards, a design studio, 2 labs, a large model workshop, a fabrication workshop equipped with all the classic machine tools for working with wood, plastic, foam, Fablab Open design lab equipped with laser cutters, 3D printers, a digital milling machine, a digital workshop (Virtual Reality, Augmented Reality, Internet of Things), and a material library. The campus also has a sensory design workshop designed in partnership with the Valesens association, directed by Régine Charvet-Pello.
Culture, Sport, Surroundings
A royal city, Saint-Germain-en-Laye has a world-renowned historical center with the National Archaeology Museum installed in the castle and next to the landscaped park. Numerous cultural venues are located in the city center: a cinema, media library, theaters, museums, etc. The campus is located at the gateway to a state-owned forest that is ideal for relaxation and sports activities. You have access to an Olympic swimming pool, tennis courts and numerous sports clubs.
iXcampus, a center of excellence
Daily life
Accommodation: Numerous student residences are available in Saint-Germain-en-Laye and its surroundings as well as studios or rooms in private homes.
Catering: The campus includes a Crous cafeteria and a common room.
Shops: The very commercial city center will delight you with its numerous restaurants, bars and stores.
To reach the Saint Germain en Laye Campus:
By train : RER A – Station "Saint Germain En Laye »
https://cytech.cyu.fr/en/campuses/saint-germain-en-laye-campus